How clear and crisp is your company's value proposition? In my last blog post, I talked about writing for websites and the importance of having a clear, simple expression of your company's value.
It's important not only when marketing for logistics, but for any product or service. Here are a few websites outside the logistics industry that get it right, from the simplicity of their messages to the focus on the reader.
iTunes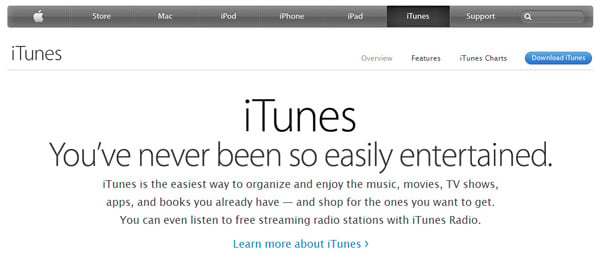 Granted, Apple and iTunes have a larger budget for paper clips than many logistics organizations have for marketing. But it doesn't cost money to change our mindsets when we write and to turn the focus outside on those we want to reach, as iTunes has done here. Notice the absence of "we" or "our" in the copy. It's all about "you," the visitor.
Evernote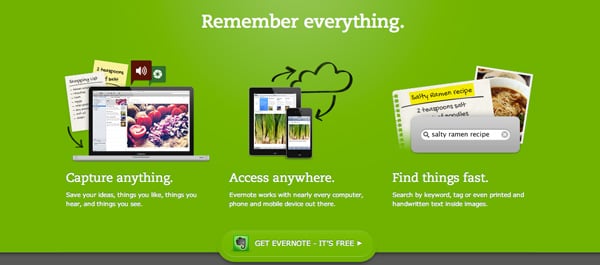 I love this simple summation of Evernote's value proposition, which talks directly to the audience. The company has actually adapted its website since this version, but I don't think the new version works as well.
Innovative Marketing Resources

This small marketing agency clearly has a handle on its market position. They have a practical approach to inbound marketing that gets results. Notice that they don't try to appeal to everyone in their message; they are ONLY talking to companies that have used an inbound marketing strategy and have been disappointed with the results. That kind of focus allows them to zero in on a very precise promise – a great lesson for those of us who try to appeal to as broad an audience as possible.
Unbounce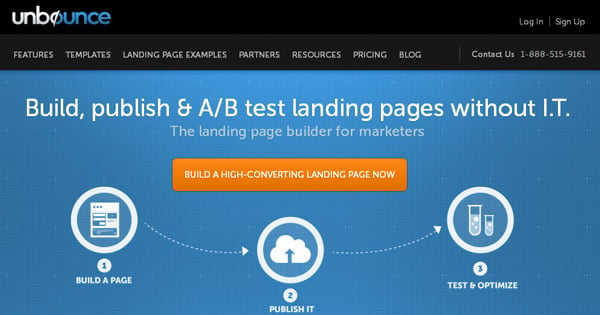 Unbounce is aiming for complete clarity in its headline. I like Ryan Gum's contention that clarity is the most important aspect of a value proposition. The website of a marketing company called Vero greeted visitors with the message: "A better way to increase revenue with emails." The line used superlatives and hype, but didn't really explain the company's unique approach. When that line became "Track customers on your website. Send emails based on what they do," conversions rose 200%.
Scribd

Can it get any simpler and clearer?
Value propositions in logistics marketing
A challenge in the logistics space is that the services and benefits you offer are likely very similar to a host of competitors. That makes it harder to craft a value proposition that truly sets you apart. Harder, but all the more important because, without it, you fade into the crowd like Waldo during rush hour in Times Square.
Remember that companies don't search the web looking for answers, people do. Busy, task-oriented business people. They are skimming content and quickly deciding whether what you have to say is relevant to the information they seek.
You want your website to create, in the precise target prospects you want to reach, an immediate impression that "I'm in the right place. This company is speaking to me and addressing my issues."
Having a clear positioning strategy for your company can help in crafting an effective value proposition. I talk about that in the eBook: Play Your Position: What Marketing Lessons 3PLs Can Learn From Youth Soccer (download free PDF).