3PL businesses are not marketing driven and the role of marketing in logistics is not well defined. At least that's been my experience having worked with close to 75 3PLs large and small.
Are there exceptions? Sure. But, by and large, the role of marketing is less strategic and marketing folk have less influence at the board room table than their counterparts in finance and operations.
CFOs derive power from being able to look inside the numbers. Are we financially healthy? Unhealthy?
Operators derive power from an ability to deliver an efficient logistics solution. They manage a P&L, marketing does not.
Too many marketers have not tapped their true power source. As a result, they are called upon only after key decisions are made. "Now that we've decided to focus on this new vertical, we'll need to update the website and develop a lead generation campaign. Let's get marketing involved."
But there is a value proposition and a role for marketing that logistics CEOs are not seeing – and that marketers are not exploiting. It's about being the buyer expert.
The Role of Marketing at Consumer Product Companies is Significant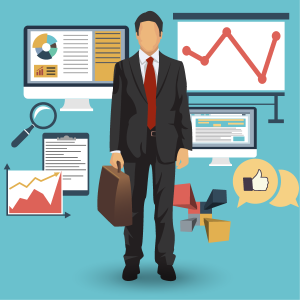 Top marketers at consumer product companies wield significant influence. Why? Because they track consumer buying trends and get inside the heads of consumers in order to predict future behavior. They can bring powerful insights to key strategic questions: How must product design change? What are the right products to bet on? What channels will yield the most revenue?
In a recent article in the Journal of Marketing, Marketing Department Power and Firm Performance, author Hui Feng of Iowa State University summarized research that proved a positive correlation between strong, influential marketing teams and corporate financial performance.
"Marketing professionals can use that influence and their knowledge of the customer base to help guide the firm on decisions about a new product line or other ventures," says Ms. Feng.
There is a lesson here for logistics marketers. Power and influence is not linked to an ability to write, or to create attractive websites, or to build lead generation campaigns. That's marketing communications – a critical source of value, but not of influence.
Our power must derive from an unassailable knowledge of how buyers of logistics products and services think and make decisions.
Become the Buyer Expert
The more you know about your buyer, the more valuable and powerful your role becomes within your organization.
One of the raps against marketers, of course, is that we don't spend enough time "in the field." If that's true (and too often it is), the assumption of senior management is that sales and front-line managers offer clearer insights into where the market is going and specific buyer motivations.
How does one become the buyer expert? Simple. Talk to buyers as part of a structured, and ongoing, research effort. This buyer group should ideally include existing customers, prospects that evaluated your solution and chose someone else, and prospects that match the profile of your ideal customer.
What answers are your looking for? Well, among others:
What was the most compelling reason for you to buy, and why?
How would you define true success based on your purchase?
What are the primary barriers to purchase decisions?
What product attributes most influence decisions to move forward?
Not sure how to recruit interview subjects and conduct this research? Read up on how to develop a detailed buyer persona, or lean on market research experts to guide you through the process. There is both an art and science to doing these interviews right. It's not important that you conduct interviews yourself, what's most important are the insights you glean from the process.
Do You Want or Need Power and Influence?
If you aspire to a senior management role, then you definitely want a seat at the table when the big decisions are being made. You want to be the one who helps design the house, not the one who lays the bricks according to someone else's plan.
That's not about personal ego, it's about helping the business make decisions that align with the current and future needs of customers – the market. Ultimately, "marketing-driven" means "customer-driven." If you can be that trusted and credible "voice of the customer," you're influence will rise and the boss will want you at that table.
Marketers that want to strengthen the role of marketing within logistics businesses need to move from being just the marketing and communications experts to being the buyer experts. The path to get there is through the buyers themselves.
It's time to worry less about being smart about the day-to-day marketing stuff. That knowledge is valuable, but it's definitely the cart in this metaphor. The horse is buyer insight, and it's the ticket to going from valuable to influential within your organization.
The Five Deadly Sins
of 3PL Marketing

Marketing a logistics business is challenging. Learn the 5 mistakes you need to avoid.
Download the eBook