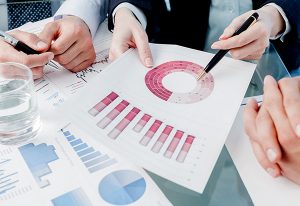 Have you ever been involved in a logistics industry competitive analysis project? This is often a CEO-driven, or even a board-driven, effort to "see how we stack up" and provide data to make strategic decisions.
On the plus side, such projects can provide insight into your competitors' target strategies and best practices they are deploying.
On the downside, they are time-sucking, energy-sucking projects that keep you from honing your own competitive advantage – and give competitors way more credit than they deserve.
Reasons to Re-think Large-Scale Competitive Analysis
It's smart business to be aware of what your competition is doing. But be careful that the effort does not become a primary focus. If you have plans for a large-scale competitive analysis, here are some reasons to re-think how much time and resources you expend on the effort.
It's a resource drain.
Solid competitive analysis is not a project you give to the intern. Unless it's only a high-level review, you need to put some of your best people on it, taking their attention away from customers and company growth.
I like the Geno Auriemma approach to competitive analysis. If you don't know Geno, he's the coach of the UCONN Women's basketball team, which basically never loses a game. In his mind, he is playing against his own team's potential. He scouts opponents, sure, but does not get fixated on them. He knows that if his team performs to the best of their ability, they will win. So his energy is focused primarily on getting better – exploiting the team's strengths, improving the team's weaknesses.
You'll get more valuable insights from customers and prospects
Competitive analysis is a marketing task, so it's a little heretical for a marketing guy to be discouraging major investments in such analyses. I would simply rather invest that time in getting inside the heads of customers and prospects – the companies that ultimately determine your success in the market.
They will tell you much of what you need to know about the competitive environment:
Where are companies in the space strong and weak?
What do they want and need that they are not getting from providers?
Ash Maurya nails it when he says "Your true competition is not determined by who you think they are, but who your customers think they are."
Are you playing to catch up or to lead?
Logistics is a crowded space where many companies look and sound a lot like their competitors. In this market, it's important to stand out if you want to get noticed. Rather than playing catch-up in an effort to look more like the leaders in your space, shouldn't you be doing things the leader isn't doing?
Again, the best insights here come from your target prospects, not competitors. If your frame of reference is existing models and approaches, it's tough to find the new one that will resonate with the market.
The information you want is already out there
There are actually companies that do competitive analysis in the logistics space for a living. In the 3PL space, Armstrong & Associates keeps close tabs on trends and what specific companies are doing. In the software space, ARC Advisory Group and others offer reports that assess current WMS and TMS offerings.
Why reinvent the wheel? For a reasonable expense, you can gain important insights and save tens of thousands of dollars in time costs that key managers would spend on competitive research.
Stay a Step Ahead
Competitors are a reality of business development. So you can't ignore them. Just don't get fixated on them and seek to match their every move.
Instead, give them a reason to become fixated on you by staying a step ahead of the market. You wont win by copying, you'll win by introducing new thinking and new programs that disrupt and unsettle.