One of the questions I get most often about marketing for logistics businesses is about logistics conferences and trade shows. Are they worth the cost to participate?
And no wonder. Add up the conference registration, airfare, hotel and rental car costs and you've got a pretty chunky per-person investment – a cost which gets even higher if your salespeople insist on eating during the 2-3 days.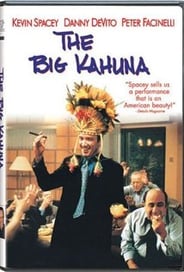 If your strategy is to show up and see who you can meet in the bar or the corridor, then obviously save your money. But with some hard work and a little creativity, you can make your investment in logistics conferences pay off.
Here's one such creative approach I came across the other day and wanted to pass along.
Next week I'm headed to Hubspot's Inbound 2015. There will be over 10,000 marketing people in attendance and hundreds and hundreds of presentations during the three-day event.
In the lead-up to the conference, I got an email from Dave Barron at Hubspot who is involved in selling the company's tools for automating the sales process. At the show, he would like to talk to people who are coming there for ideas on how to improve the sales management function. So he invested the time to comb through the hundreds of presentations at Inbound 2015 and pulled out and sent to me only the ones specifically related to sales.
That's a great time-saver for these targeted attendees.
Logistics conferences: success is about the planning
To me, success at trade shows and conferences is 90% determined by what happens BEFORE the show – the meetings you are able to prearrange with customers, prospects, consultants, journalists, and headhunters (sorry, scratch that last one).
As you plan for successful participation at logistics conferences, remember that stalking is not a strategy. Like Dave at Hubspot, think about creative ways you can add value for the prospects you'd like to meet. How about:
Teaming up with a well-known consultant to do a briefing for a small group of invite-only guests
Putting together a breakfast focus group of logistics executives for an editor to explore a specific topic (I did this once and it worked really well)
Inviting one or two prospects to join your customer dinner
Hey, just spitballing here. The important point is that you can't just wing it with conferences and show attendance when marketing for logistics businesses. The price tag is too hefty. Start planning early, be creative, and stand out from your competitors by adding value for the prospects you hope to see.
Did you know they make movies about trade shows?
Since we're on the subject of conferences and trade shows, I have a movie recommendation. If you haven't seen it, check out The Big Kahuna (1999), with Kevin Spacey and Danny DeVito. It's about three sales people holed up in the company's trade show hospitality suite waiting for a big prospect to stop by. The dialogue is more drama than comedy, but the situation and the characters are funny in a desperate, pathetic sort of way. (I'm sure you're nothing like these guys.)
---
Free eBook:

The Five Deadly Sins of 3PL Marketing

3PL Marketing is Challenging. Learn the 5 Mistakes You Need to Avoid.
Download the eBook
---