With the New Year approaching, many of us (including me) will resolve to lose weight. Some will take the slow, steady route, while others will look for fad diets to get them there faster and easier. I find the quick-fix approach to weight loss very similar to the approach to lead generation for logistics businesses.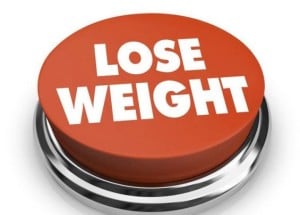 Often, I will speak to companies about the importance of nailing the marketing strategy, of getting the message right, of creating and sharing valuable content. And you know what, these logistics businesses agree with me! But when I then talk about investing time and money to build these foundational elements, the response is often some variation of "Yes, let's get all that done, but right now we need to generate leads, and fast."
What logistics marketers can learn from nutritionists
Nutrition experts agree that fad diets don't work. Weight loss requires, simply, that you eat less and exercise more. It comes down to a lifestyle decision, not a decision between this or that diet.
Diet research tells us that the motivation for fad dieters is to look better, not to improve their long-term health or reduce the risk of diabetes and heart disease. The motivation for "fad marketers" is to increase the short-term pipeline, not to build a long-term growth engine for the company.
Another similarity between nutrition and lead generation for logistics is that both can be a little confusing. Let's face it, every week there is a conflicting report about what you should and shouldn't eat (So, is chocolate good or bad?). Fad diets eliminate the confusion and promise that, if you eat this food or take this diet pill, the pounds will melt away.
Marketing and lead generation can be equally confusing to some. There are a lot of moving parts, and the line between specific marketing activities and sales results isn't always clear. That's why CEOs go running for the "lead pill." A tactic that is fast and simple to implement, has a defined cost, and allows them to easily measure the results. If it doesn't work, they move on to a new pill.
Adopt a proven system for lead generation for logistics
The most successful lead generation efforts will mimic successful weight loss efforts. Lasting progress is most often the result of a disciplined, long-term commitment, not from an event or program. To be successful, you'll need to follow a marketing system that includes development of the strategy (market positioning, value proposition, target companies), as well as a lead generation engine that supports your growth goals now, and into the future.
Make 2016 the year you get marketing fit. But don't rely on the lead pill for a fast, easy fix. Instead, develop a proven lead generation process that will support the long-term health of your business.
---
Free eBook:

The Five Deadly Sins of 3PL Marketing

3PL Marketing is Challenging. Learn the 5 Mistakes You Need to Avoid.
Download the eBook
---