The eBook summarizes the results of an online survey of 200 buyers of logistics services on how providers can improve their marketing and communication approaches.
Key questions answered include:
What are your top motivations for choosing particular logistics service providers?
How do you prefer to be contacted?
Which information sources do you rely on to stay current on logistics strategies and industry news?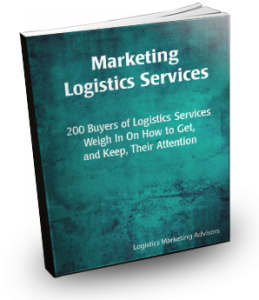 To learn how you can do it better, complete the form to the right and we will email you a link to access your eBook.